Integrating effects of anthropogenic and natural stressors: phenotypic and genetic expression approach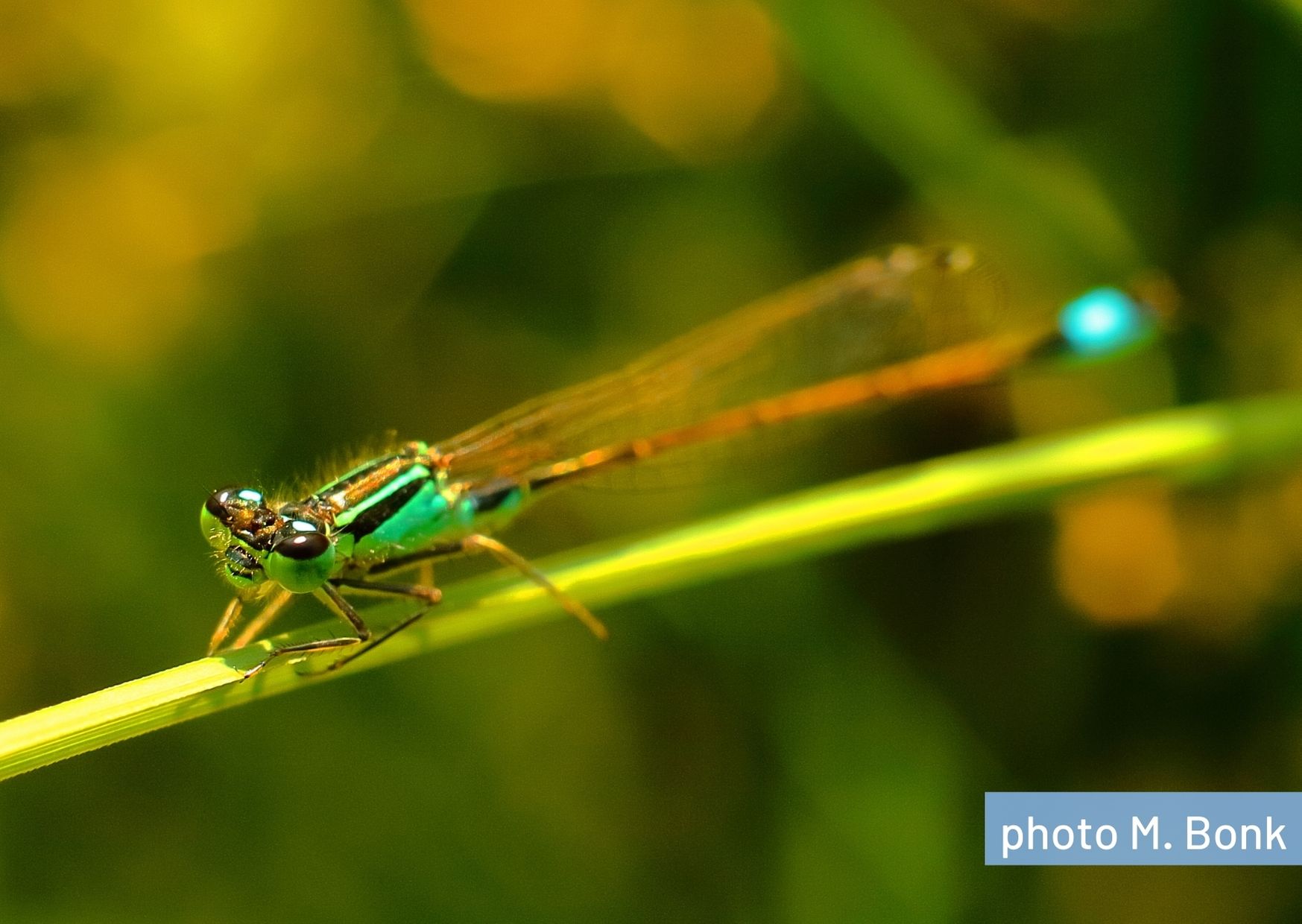 Invasive alien predators can drastically alter population dynamics of native prey. Studying effects of invasive alien predators in combination with a latitudinal and urbanization gradients is an excellent study system because it helps us to understand mechanisms shaping native prey population and whole ecosystem dynamics within and across latitudes and urban/rural conditions.
Using a blue-tailed damselfly - a key intermediate predator in freshwater food webs that faces native and invasive alien predation stress, we will quantify the effects of these natural, i.e. time constraint, and anthropogenic, i.e. alien predator stress and urbanization factors, on a suite of damselfly traits that shape its reproductive success down to gene expression level.
Key questions:
Does seasonal time constraint imposed by a brief growth season at high latitudes affect damselflies life history response to native and invasive alien predators stress?

What are the consequences of urbanization on prey response to native and invasive alien predators?

Is the stress imposed by invasive alien predators detected by prey living beyond predator current distribution range?

Are changes in a set of fitness related traits caused by novel conditions reflected by changes in gene expression?
Understanding organisms responses to environmental changes at the phenotypic and gene expression level strengthen our predictions on how human-induced global changes will alter ecological and evolutionary processes. Hence, studying phenotypic and molecular basis of organisms responses to altered or novel environment is crucial, especially when non-model organisms are considered.
The WP5 leader is Szymon Śniegula, PhD